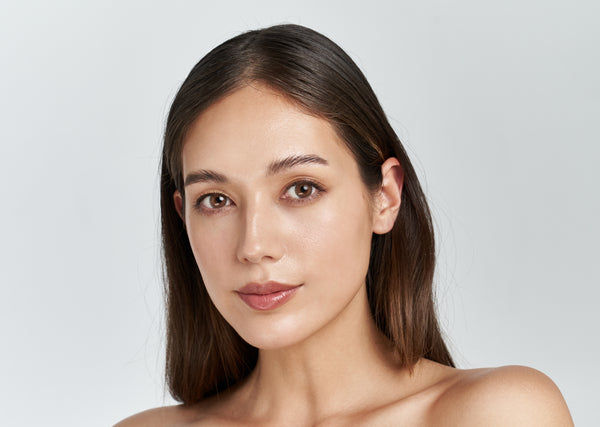 Brown Contacts: A Quick Guide
Looking to change up your look with a new pair of brown contacts? Whether you want to go for a subtle, natural look or make a bold statement with bright brown eyes, we've got you covered! In this quick guide, we'll talk about the different types of brown contacts available, what eye colours go well with them and how to take care of your lenses. So whether you're just starting out or are looking for an upgrade, read on for all the info you need on brown contacts!
Brown Contacts x Skin Tone
If you're wondering if brown contacts will suit your skin tone, the answer is probably yes! Brown is a versatile colour that can be flattering on a wide range of skin tones. Whether you have fair, olive or dark skin, there's a shade of brown that will complement your complexion. If you're not sure which one to go for, our best advice is to try a few different shades and see what you like best.
Brown Contacts x Eye Color
There are a few things to keep in mind when choosing brown contacts. First, consider the darkness of your natural eye colour. If you have very light eyes, you'll want to choose a lighter shade of brown so it doesn't look too drastic. If you have dark eyes, you can go for a darker brown or even try a bolder colour like hazel. It's also important to consider the tones in your eyes. If you have warm tones, look for contacts that are more yellow-based. For cool tones, choose contacts with red or purple undertones.
Types of Brown Contacts
There are two main types of brown contacts: opaque and enhancement.
Opaque Brown Contacts
These lenses are solid in colour and completely cover your natural eye colour. They're perfect for dark eyes or if you want to make a dramatic transformation.
Enhancement Brown Contacts
These lenses have a translucent brown tint that allows some of your natural eye colour to show through. They're a great option if you want a more subtle look.
Categories of Blue Contacts
Brown contacts come in 2 main categories:
Soft Brown Contacts
Rigid Gas Permeable

Brown

Contacts
Soft Brown Contacts
Soft contacts are made of a gel-like material that's designed to mimic the natural shape of your eye. They're comfortable to wear and easy to care for, making them a great option for first-time wearers.
Rigid Gas Permeable Brown Contacts
Rigid gas permeable (GP) contacts are made of a harder, durable material. They provide excellent vision correction and can be custom-made to fit the unique shape of your eyes. GP contacts can take some time to get used to but are a great option for those with specific vision needs.
What Eye Colours Go Well With Brown Contacts?
Brown contacts can be worn with any eye colour, but they tend to look especially striking with blue or green eyes. If you want a natural look, choose a shade of brown that's close to your own eye colour. For a more dramatic transformation, go for a lighter or darker shade.
How to Care for Your Brown Contacts
Caring for your brown contacts is just like caring for any other type of contact lens. Be sure to wash your hands before handling them, and always store them in a clean, dry place. When you're not wearing them, keep them in a contact lens case filled with fresh solution. And don't forget to clean and disinfect them regularly!
We hope this quick guide has helped you learn more about brown contacts. Whether you're looking for a natural or dramatic transformation, brown contacts are a great option. Be sure to follow the tips above to keep your lenses healthy and happy!